Young performers bring feel-good factor to Sound of Music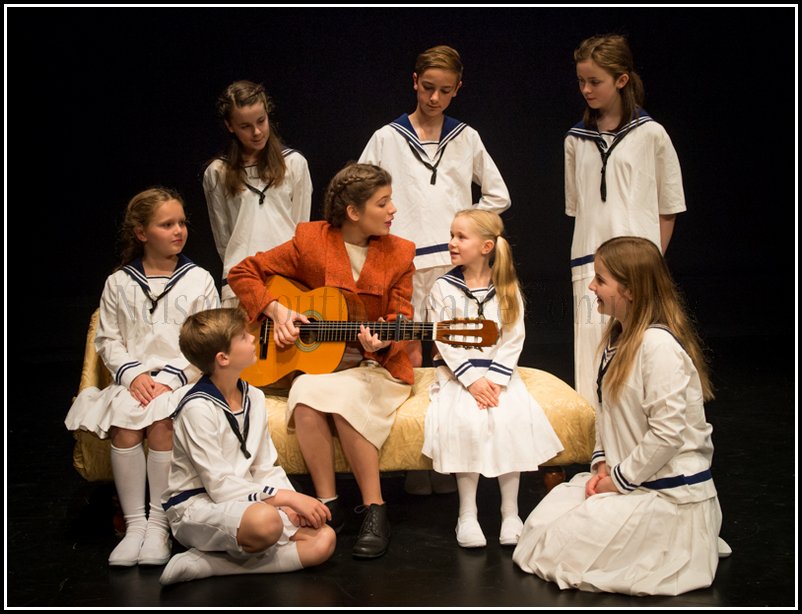 Published: November 8th 2016
The hills are well and truly alive with the sound of young Nelson voices this week as they bring this perennial favourite to life with style.

The feel-good factor sets in from the opening scene with the chorus of nuns – some exceedingly tiny. In that and following scenes, the chorus excels in decorum and harmonies. They handle the Latin lyrics like pros.

My constant smile spreads as the cast, aged from eight to 17, follows the familiar story as wayward novice Maria brings music and love to the Von Trapp family as the Nazis overwhelm Austria in 1938.

This production gives the story a freshness and vitality, an infectious enthusiasm that flowed through the whole company. They just seemed to be having fun.

Madi Fulton-Buckle excelled as playful, exuberant Maria and in her easy relationship with the seven children, all of whom performed their roles to perfection.
Sam McIlroy played straight-backed Captain Von Trapp with aplomb and a fine singing voice. A stand-out scene among many was his solo of Edelweiss. The chemistry between the two leads was palpable.
Liam Brennan revelled in his role as snappy opportunist Max, while Brooklyn Saunders shone as housekeeper Frau Schmidt. Bri Weir was very at home as stately Mother Abbess and her strong voice coped well with the testing Climb Every Mountain.
There were some clunky scenes, some notes were flat, some dialogue lost in delivery, but this added to the charm and authenticity. Authenticity was obvious, too, in the children's many costume changes, especially the stunning red, black and white finale costumes.
The cast met well, and with impeccable timing, the challenge of demanding dialogue and lyrics, under the baton of Ewen Griffiths.
A brilliant show that left a grin in the heart.
The show runs until Saturday 12 Nov with various cast teams each night.