Great costumes and energy as Nelson Youth Theatre takes on Chicago

Published: April 23rd 2019
Review: Friday was opening night at the Theatre Royal for Nelson Youth Theatre's production of "Chicago, High School Edition".
The 1975 Kander and Ebb musical is set in the 1920s and argues that "in this town murder is a form of entertainment".
Using the form of a Brechtian vaudeville, we follow the story of Roxie Hart (played with humour by triple threat Alex Jensen).
Roxie is a small-time wife who shoots her lover and exploits her fake pregnancy to escape the rap.
In prison, Roxie meets another criminal looking for her 10 minutes of fame – Velma (played by Caitlin Brennan with amazing vocals and character).
Choreographed excellently and in true Bob Fosse style by Alex Jensen, the youth performers give a good attempt at the timing; there is a tap dance that needs to get in sync and a duo dance in the finale (Roxie and Velma) that also needs another rehearsal but I appreciated the good energy.
The costumes are excellent thanks to Tracy Saunders, Lee-Anne Ricketts and team.
Additional standouts in acting talent were in cameo roles: Seth Blackburn is hilarious as a husband caught cheating with two girls, Hannah Beggs is feisty as Liz (Pop), Bri Weir's voice is stunning in When You're Good to Mama, and Vaughn Birss adds a lot in all he does on stage.
Actors please enunciate, it is too common for Kiwis to mumble but the stage is where you must learn diction, and not to race through your lines.
On the other hand, in brilliant We Both Reached For The Gun we see Alex Jensen (Roxie) play a puppet on Liam Brennan's (Billy's) lap.
This alone is worth the price of the ticket.

Chicago performs April 23, 24, 25, 26, and 27 at 7pm.
BWW Review: CHICAGO: HIGH SCHOOL EDITION at Theatre Royal Nelson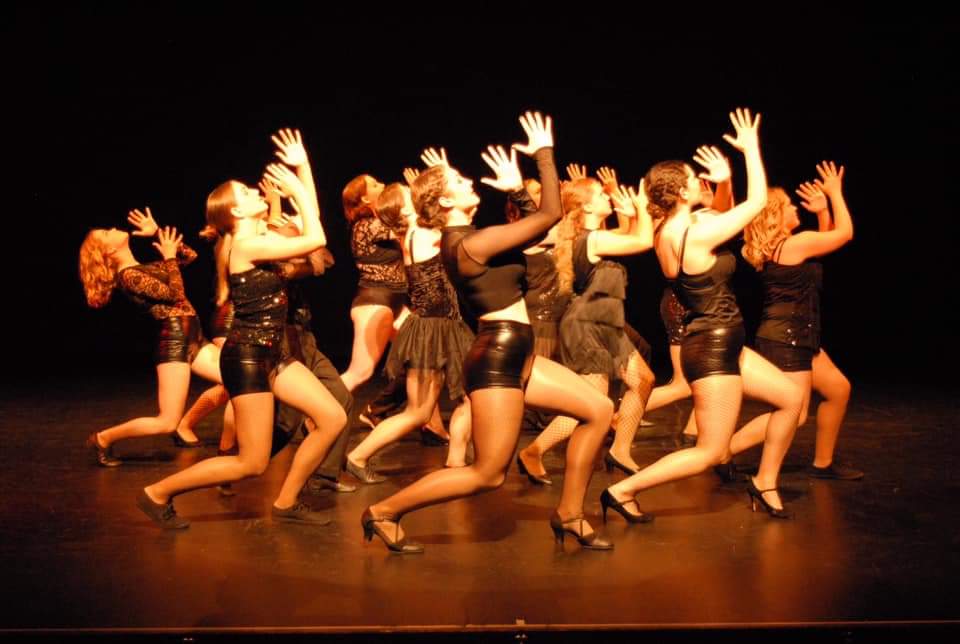 Published: April 20th 2019
Celebrating their 200th show earlier this year, Nelson Youth Theatre have certainly come of age as evidenced in Saturday night's performance of the satirical blockbuster Chicago: High School Edition.
Set in the hedonistic roaring twenties, the sweet but not-so-innocent Roxie Hart murders her lover. In jail she meets the streetwise nightclub singer and merry murderess Velma Kelly. The "celebrity criminals" vie for the attention of shyster lawyer Billy Flynn as well as for the media spotlight and headlines.
Mackenzie Skye Gardner and Annie Davies hold down the main parts of Velma Kelly and Roxie Hart, feuding femme fatales in Prohibition-era Chicago. Mackenzie Skye Gardner (Velma) opens the show with a commanding and spine-tingling rendition of All That Jazz. Skye Gardner has a dynamic stage presence with her powerhouse voice matched only by her energetic dance moves.
Annie Davies charmed as the naïve wannabe Roxie Hart. Full of dark humour, Davies' rendition of the comedic "Me and My Baby" was a highlight alongside Ben Thomas' heartwarming performance of Roxie's downtrodden "invisible" husband Amos.
Perpetually surrounded by a bevy of talented tap-dancing murderesses, Jack Munro did a good job to hold his own as the narcissistic shark Billy Flynn. Becky Davies also demanded attention on stage as Mama Morton, Cook County Jail's top dog, particularly in "When You're Good to Mama".
The show is full of upbeat toe-tapping hit songs including "All That Jazz", "Cell Block Tango", "When You're Good to Mama", "Mister Cellophane" and "Razzle Dazzle", as well as alluring and high kicking choreography by phenomenally talented 16-year-old choreographer Alex Jensen.
The simple set and stunning wardrobe are the perfect foil for the big songs and even bigger dance numbers. Director Richard Carruthers and Musical Director Melanie Carruthers can rightfully be proud of this production and the strong cast of youth performers.
Chicago: High School Edition is an exceptional mesmerising show with contagious energy.
Chicago: High School Edition is at the Theatre Royal Nelson nightly at 7pm from Monday 22 to Saturday 27 April. Bookings available from theatreroyalnelson.co.nz.