Alice in Wonderland by youth theatre a 'crazy adventure'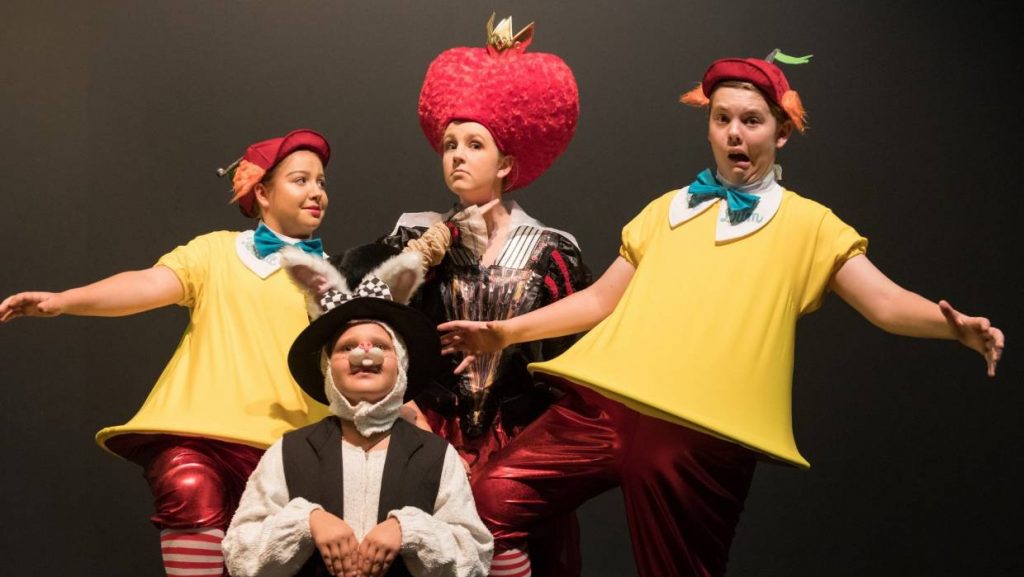 Published: April 16th 2018
I was expecting a crazy adventure full of madcap situations, quirky colourful characters and a real sense of the absurd; I wasn't disappointed. The Nelson Youth Theatre's production of 'Alice In Wonderland' brings Lewis Carrol's nonsense tale beautifully to life.
This Disney Junior musical tells the story of Alice who follows a white rabbit into 'Wonderland' where the normal rules of reality don't apply and she has adventures. She meets along the way memorable characters such as Tweedle Dum and Tweedle Dee, the Mad Hatter and, of course, the homicidal Queen of Hearts.
Visually, the show was stunning. Congratulations to Tracy Saunders and her team for the amazing costumes; each scene was a feast for the eyes. The whole show had great energy emanating from the young performers and you could tell they were giving it their all. I enjoyed the choreography and some of the more well know songs such as Zip-A-Dee-Doo-Dah had audience members humming along. Occasionally some of the dialogue was a little rushed (which happens with young performers) and clarity of diction suffered as a result, but this is a minor gripe.
The 'Alice team' of Sylvie Lloyd, Elise Morton and Catherine Courtney all did a great job, as did Michaela Carruthers as the White Rabbit. I was impressed with Megan Pochin as the Caterpillar; she had stage presence and carried off her role with panache. Coco Morrissey-Smith and Georgie Levien were crowd favourites as the Tweedle twins, and Michaela Smith was a strong performer in the role of the Queen of Hearts.
At only one hour long the show is a great length for younger audience members who may have shorter attention spans; perfect school holiday entertainment. Take your kids to see it.