Mid winter heart warmer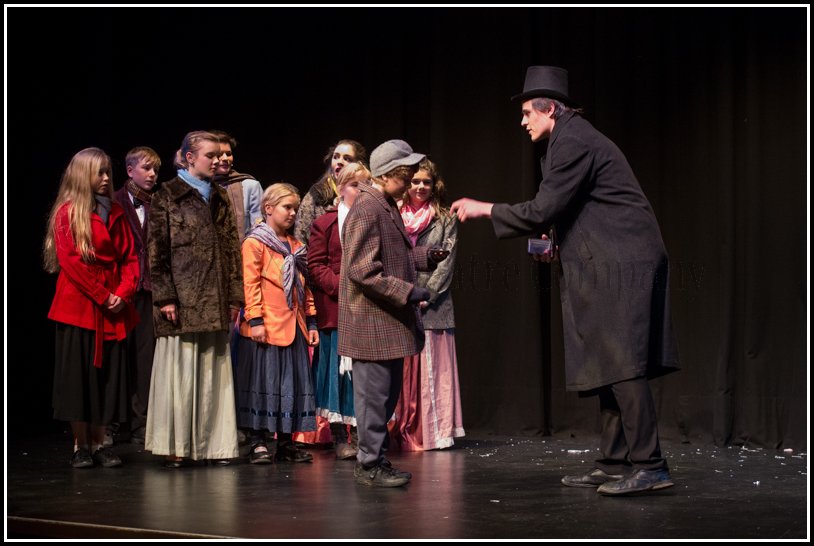 Published: June 29th 2016
Carol singers ​and Christmas decorations will provide a warm welcome to guests at a youth musical launching next week, reports Judith Ritchie.
Two classic winter tales showcasing the talents of children aged seven to 17 are bound to leave theatre patrons with a happy after-glow. Nelson Youth Theatre Company (NYTC) are producing A Christmas Carol and The Secret Garden, tales that tell of transformation, kindness and love.
They also provide the ideal opportunity for children to appear on stage, while honing their skills in the theatre world, a philosophy shared by NYTC director, Richard Carruthers.
"Creating theatre is a fantastic opportunity for kids, it's not only a creative outlet, but builds confidence, technical and teamwork skills," says Carruthers."It's also about belonging to a little community."
A Christmas Carol is based on Charles Dickens' famous tale of Ebenezer Scrooge and his transformation from embittered skinflint to generous benefactor. The musical incorporates all the familiar characters from the original story, including Bob Cratchit, Tiny Tim and the ghost of Scrooge's old partner Marley. There's also the ghosts of Christmas Past, Present and Future, who open the old man's heart to the joys of giving at Christmas time.
The Secret Garden tells of 10 year old Mary who is orphaned in India. She returns to England to live with her melancholy uncle and her cousin at their neglected estate. Haunted by ghosts of her past and the secrets of her uncle, she innocently unlocks the gate to a forgotten garden on the estate grounds, which leads to healing for all.
The Secret Garden is directed by 19 year old, Jessica Lively who has developed her skills with the company by directing five previous shows.
Since discovering her love of theatre at age 13, Lively has thrown herself into her passion, directing five previous shows. After graduating from Nayland College in 2014 she has supported herself by working as a house keeper at Trailways Hotel.
"I thought about studying theatre at university but the amount of experience I'm gaining through youth theatre seems like a great use of my time," says Lively.
She admits feeling nervous on opening night but that soon fades once the show gets underway.
"About half way through the show, once I've finished worrying about the little kids missing lines and things like that, then I know it'll go fantastically."
As director of A Secret Garden she had read the script through at least five times, created character sheets, costume ideas, and set the look of the show, before the first rehearsals. The biggest challenges for her have been managing the younger cast while taking ideas on board from others in the company.
"Sometimes the little kids get very upset when I have to tell them off for being noisy," says Lively. "The other challenge is taking on suggestions from all the others while keeping to my vision and working towards the finished product."