Blonde bombshell stars in musical extravaganza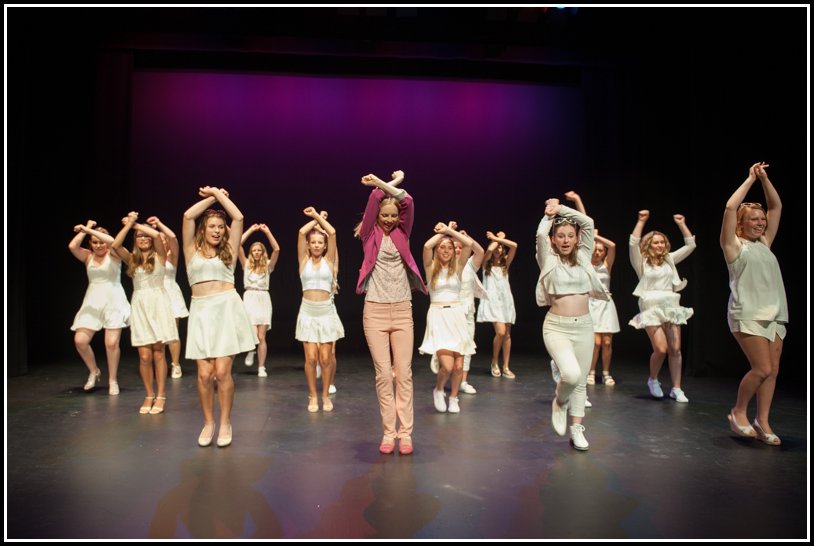 Published: March 29th 2016
The Nelson Youth Theatre Company's production of Legally Blonde – the Musical is a must-see, high-energy extravaganza of excellence, a celebration of everything that youthful exuberance brings to entertainment.
Some 70 behind-the-scenes volunteer technicians support the 45 all-singing, all-dancing, all-acting on-stage performers who spread their talent across two separate casts, playing on alternate nights until 3 April.
This greatly increases opportunities for participation, with only a few actors taking part in both productions, although never in the same roles.
In this evening's cast Brook Bennett played the leading role, Elle, a naturally blonde enigma who barely exists in Malibu, California.
With the encouragement of her hairdresser, she transforms herself into a Harvard Law School student whose unexpected courtroom success changes her life, humbles her pompous professor and leads her to true love. Yes, very fairy tale, but huge fun.
In its twin production, presented on alternate performances, the role of Elle is played by Georgia Chapple.
The first night's show seemed to belt along without a hitch with eleven items linked together in each half providing just about non-stop singing and dancing to which the large audience responded with increasingly enthusiastic, totally deserved cheers and applause.
This wonderful creation, based on the novel by Amanda Brown and brought to life by Laurence O'Keefe and Nell Benjamin, is produced by Richard Carruthers, a name, of course, synonymous with Youth Theatre in Nelson.
Carruthers and his team of talented volunteers have triumphed yet again. Well done and congratulations to all of you.