Stylish and catchy Nelson Youth Theatre show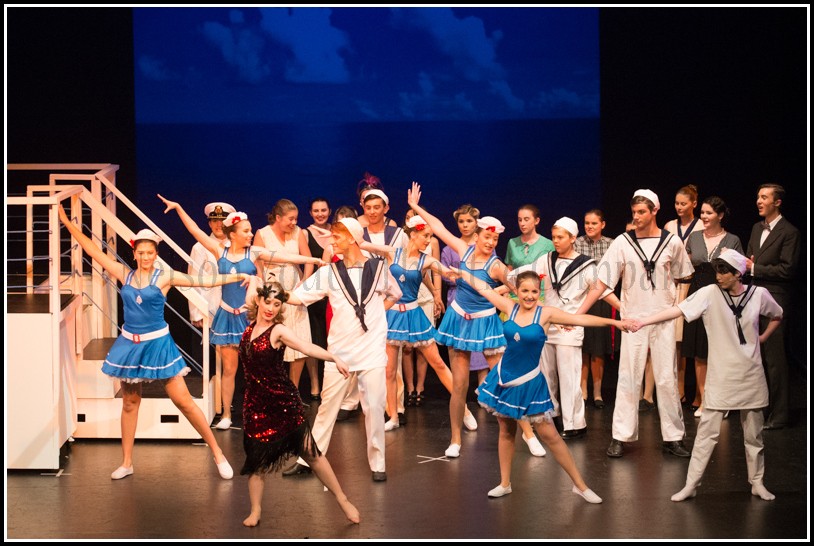 Published: April 21st 2017
Nelson Youth Theatre's production opened at the Theatre Royal last night, and by the reaction from the audience at the end they loved it.
From my perspective it was lovely to go to a musical in Nelson that I had never seen before.
Set in an era when everyone looked beautiful, the wardrobe certainly didn't disappoint. Some of the dresses were simply stunning.
It was also nice to listen to a live band as opposed to just a keyboard or recorded music. For oldies like myself there were songs that brought back so many memories, all written by Cole Porter in 1934.
I must compliment the young man on the trumpet, who had possibly the most difficult job, to lead off most of the songs of the show.
There were some inevitable first night nerves and glitches with sound balance and quality. Also, it took a little time for all the cast to get into the swing of the show. But by the end everyone was singing and dancing their little socks off!
Special mention must go to Aimee Robinson, both with her lively characterisation and also her slick choreography.
There were also solid performances from the lead actors Yitzin Ruiz Lopez, Ben Watts, Hannah Nott and Thomas Tough.
But Mackenzie Gardner simply shone in her role of Reno from the moment we first saw her on stage. In every facet of her performance, singing, dancing and acting she was superb.
The set complemented the show well, as did the lighting.
After the cast came out for their bows and went into their finale number "Blow, Gabriel, Blow" you could tell that they were enjoying themselves as much as we, the audience, were.