Fine performance from young actors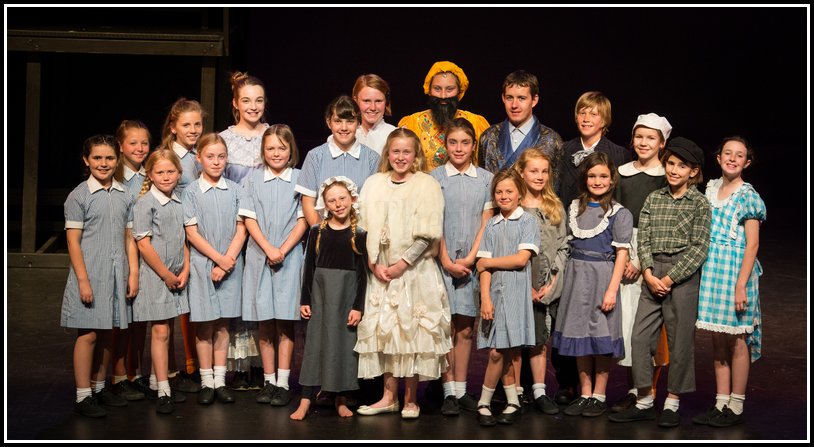 Published: November 13th 2015
Frances Hodgson Burnett wrote stories that were the stuff of childhood dreams – The Secret Garden and A Little Princess have fired the imagination of many a small person.
The Nelson Youth Theatre Company's production of A Little Princess brings those childhood dreams to life, with beautiful young heiress Sara Crewe (played perfectly by Sylvie Lloyd) coming up against the suitably mean and nasty Miss Minchin (Stella Stevens).
Sara arrives as a wealthy pupil at Miss Minchin's Boarding School for Girls, where she is loved by some and resented by others, including Miss Minchin, who is jealous of her status among her schoolgirl friends as a "little princess."
Upon hearing of the death of Sara's father and the reported loss of his fortune, Miss Minchin makes Sara change her fine dresses for a servant's uniform, and has her scrubbing floors along side the humble scullery maid Becky (Amelia Brennan). Sara makes light of her misfortune and displays a relentless good-heartedness that puts most normal human beings to shame.
Sara's friends Becky, Ermengarde and Lottie stand by her, and in the end all I can say (If you haven't read the book) is that Sara's saintly character wins the day over Miss Minchin's nasty nature.
Nelson Youth Theatre is hard at work again, churning out some great local theatrics with Director Richard Carruthers at the helm extracting fine performances from his young actors. The mostly female cast gave animated performances and worked hard at the technical side of acting – with clear enunciation and great timing. I enjoyed the strong characterisation from Sara, Miss Minchin and young Becky.
A Little Princess was written in 1905, and over 100 years later still makes a great family show. Lovers of the book will not be disappointed by this well put together production.