Audition Information
Auditions for the currently announced shows have closed. Here is information for each show that has been announced.
Disney's The Jungle Book Kids & Disney's The Aristocats Kids
Performing on: Saturday 13th April to Saturday 20th April (first week of school holidays). Matinees only.
Age range: 19 years old and younger.


Chicago High School Edition
A tweaked version of the classic show to be suitable for the age range of the actors performing it. There will be possibly an age restriction on the show (awaiting confirmation).
Performing on: Monday 15th April to Saturday 27th April (both weeks of holidays). Evening performances only.


Disney's The Lion King Jr
Performing on: 2nd week of the July school holidays.
Age range: 18 years and younger.

Disney's High School Musical
Performing on: October school holidays.
Age range: All ages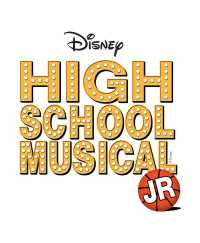 One Act Play Information
In term 2 we'll also be staging a series of short one-act plays (non-musicals) at Nelson Intermediate as a festival. If you'd like to try your hand at directing something, please let me know, as these are great opportunities to give it a shot without the pressure of a big theatrical production!
Keep your eyes peeled on this section and our Facebook page as new information comes out, and in case of any changes to the schedule.
Audition Tips For Anyone New To Theatre:
Learn about the play you are auditioning for. This is so you know what the play is about, the character motivations, and the tunes to the songs that you might be singing in the musical. Knowing what you are auditioning for will help your chances of getting the part you want, as this will improve your performance.
Come to the auditions with your voice warmed up. There's nothing worse than auditioning for a musical and you can't reach a note that you usually could reach. If your voice isn't ready to sing, it might harm your chances of getting the part you want. Before going to the auditions, sing to yourself and do vocal warm ups. This will better ensure that you are prepared.
Get a good night sleep before the auditions. You want to go to the auditions feeling energised and refreshed. Getting into character and performing is easier when you are not tired.
Avoid dairy products. Dairy products can cause phlegm build up in the throat. Don't panic, it's nothing harmful! The only reason to stay away from dairy before an audition is because phlegm can make singing high notes harder.
Once you get to the auditions, get to know people. You're going to be working with these people for a couple of months, so get to know them. Don't be shy, everyone has had a first audition, so
Smile! Come to the auditions with a positive attitude! You're going to do great, so be happy!
Other Opportunities
Theatre Royal Crew Training: Go to www.theatreroyalnelson.co.nz/crew/ to access the details and to sign up to train as a Stage Manager, Fly floor operator or Techie. This is a great training for parents or siblings of youth theatre actors (or for senior actors wishing to expand their knowledge and understanding of theatre). You do the training and we'll give you the opportunity to put it into practice in our shows.
We Can't Wait To Meet You!